The Importance of Reading
Reading is a fundamental skill that enriches lives, broadens horizons, and fuels imagination. It is not merely a means of acquiring knowledge; it is a transformative experience that opens doors to new worlds, perspectives, and ideas. Through reading, our students can explore different cultures, travel through time, and delve into the depths of human emotions.
In an era dominated by digital media and instant gratification, nurturing a love for reading is more crucial than ever. It empowers students to think critically, communicate effectively, and develop a lifelong thirst for learning. Reading fosters creativity, cultivates empathy, and ignites a passion for discovery, enabling students to tackle challenges with confidence and resilience.
At The Telford Langley school, we understand that reading is a lifelong adventure that extends beyond the school years. By instilling a passion for reading in our students, we equip them with a powerful tool that will serve them well in their academic pursuits, personal growth, and future careers. Join us in embracing the joy of reading and unlocking the boundless opportunities that lie within the pages of a book.
How Parents can help with Reading
Parents can play a crucial role in supporting their teenage child's reading habits. Here are some ways parents can provide support:
Be a role model: Let your child see you reading regularly. When children observe their parents enjoying books, it can inspire them to develop a love for reading themselves.
Encourage book discussions: Engage in conversations about books with your child. Ask about their favourite books, characters, and plot lines. Encourage them to express their thoughts, opinions, and interpretations. This helps foster critical thinking and a deeper engagement with reading.
Provide book recommendations: Introduce your child to different genres and authors by recommending books you think they might enjoy. Take their interests and reading level into consideration and offer a variety of options.
Visit libraries and bookstores: Take regular trips to libraries and bookstores with your child. Allow them to explore and choose books that capture their interest. Encourage them to sign up for library cards, which can give them access to a wide range of books.
Set aside dedicated reading time: Establish a daily or weekly reading routine where both you and your child read together. This shared reading time can provide an opportunity to bond while also reinforcing the importance of reading.
Support diverse reading materials: Encourage your child to explore diverse voices, perspectives, and cultures through books. Provide them with books that depict characters from different backgrounds, experiences, and identities.
Discuss book adaptations: If a book your child has read is adapted into a movie or TV show, watch it together and have a conversation about the similarities, differences, and their personal preferences. This can deepen their understanding of storytelling and the adaptation process.
Respect their reading choices: While it's important to encourage your child to explore different genres and authors, respect their reading preferences and choices. Let them choose books that appeal to their interests, even if those choices differ from your own.
Celebrate reading milestones: Recognise and celebrate your child's reading achievements. This can include completing a challenging book, reaching a reading goal, or participating in a reading competition. Encouragement and positive reinforcement can motivate them to continue reading.
Reading in Keystage 3
Reading at the Telford Langley School is integrated into our whole school curriculum and we offer provision for all pupils to enhance their reading abilities. We aim to create a culture of reading within the school which offers far greater benefits than improved results such as mental health and wellbeing support, confidence in adapting to different situations, expanding experiences and exploring resilience. Confident readers are developed and encouraged by a multitude of rewarding opportunities and lifelong reading habits are developed.
During Keystage 3 all pupils will have a number of texts that they will read. This reading will take place during either their English lessons or their timetabled reading lesson. Students will also be expected to read during other lessons for 20 minutes a day as part of the Drop Everything and Read (D.E.A.R.) period.
The books selected for both the English and Reading lessons are shown below. Students will select their own books for reading during the D.E.A.R. sessions. Students will be directed to books suitable for their ability following testing of their reading ages.
Year 7
TERM
ENGLISH CURRICULUM TEXT

READING LESSON TEXT

(ALONGSIDE INDEPENDENT AR GUIDED READING)
AUTUMN
FACE-BENJAMIN ZEPHANIAH

THE SHEEP PIG - DICK KING-SMITH (TRANSITION TEXT), WONDER- R.J.PALACIO

SPRING
THE TEMPEST (FULL PLAY SCRIPT) - WILLIAM SHAKESPEARE
THE SHAKESPEARE STORIES :A MIDSUMMER NIGHTS DREAM – ANDREW MATTHEWS & TONY ROSS
SUMMER
OLIVER TWIST - CHARLES DICKENS
CONTEMPORARY NOVEL - CLASS VOTE (PRIVATE PEACEFUL/HOLES/TUCK EVERLASTING/THE BOY IN THE DRESS).
Year 8
TERM
ENGLISH CURRICULUM TEXT

READING LESSON TEXT

(ALONGSIDE INDEPENDENT AR GUIDED READING)
AUTUMN
ANIMAL FARM – GEORGE ORWELL

NOUGHTS AND CROSSES - MALORIE BLACKMAN

SPRING
MACBETH (FULL PLAY SCRIPT) - WILLIAM SHAKESPEARE
THE SHAKESPEARE STORIES: MERCHANT OF VENICE/OTHELLO – ANDREW MATTHEWS & TONY ROSS
SUMMER
NOVEL - CLASS VOTE (HEROES/FRAMED/SKELLIG/ ROLL OF THUNDER HEAR MY CRY/ ALICE IN WONDERLAND).
Year 9
TERM
ENGLISH CURRICULUM TEXT

READING LESSON TEXT

(ALONGSIDE INDEPENDENT AR GUIDED READING)
AUTUMN
THE STRANGE CASE OF DOCTOR JEKYLL AND MR HYDE – R.L.STEVENSON
FRANKENSTEIN THE PLAY – PHILIP PULLMAN
SPRING
TWELFTH NIGHT (FULL PLAY SCRIPT) - WILLIAM SHAKESPEARE
THE SHAKESPEARE STORIES: JULIUS CAESAR/RICHARD III – ANDREW MATTHEWS & TONY ROSS
SUMMER
NOVEL-CLASS VOTE. (OF MICE AND MEN/ NORTHERN LIGHTS/ BLOOD BROTHERS (PLAY SCRIPT)/ WOMAN IN BLACK/ TOUCHING THE VOID).
Accelerated reader
Accelerated Reader in September
When pupils arrive in September, they sit the Star Assessment to determine their reading age. This gives us accurate, actionable data about what our students know and what they are ready to learn next - informing planning and teaching. The Star Assessment result also gives us the pupil's reading band, informing them of the appropriate books for their reading age. Star testing takes place at the beginning of the school year and every term to show progress. This enables them to continually improve their choices of reading material as they move through the levels.
Accelerated Reader
When pupils have chosen their reading material, they use this independently and within classroom settings. Every day pupils will read for at least 20 minutes during a lesson for our 'Drop Everything and Read' session, which is at a different time every day. There is also one tutor time and one reading lesson per week allocated to this. As reading is timetabled for the pupils, there is an expectation that they will bring their books with them to school every day.
During reading lessons, pupils following a variety of activities such as independent reading, class led, and teacher reading followed by quizzing on their books. Quizzing can also be done from home and the best success is obtained from doing this within 24 hours of finishing their book.
Once this is done, pupils then choose their next reading book, and the cycle begins again.
The Accelerated Reader website for pupils to quiz is found here: https://ukhosted51.renlearn.co.uk/1895584/default.aspx
We have a great range of books in our Learning Resource Centre (LRC), from the most popular contemporary fiction such as the Harry Potter and Diary of a Wimpy Kid series, classics, the especially popular biographies of inspirational sports people and non-fiction texts to allow pupils to learn new skills and points of view.
Another focus when we are choosing titles for the LRC is diversity, equality, and inclusion. In school we call this our 'Shine' collection. We have a range of books that portray characters of differing cultures, races, ethnicities, sexual orientations, gender identities, abilities, and religions. To that end, we seek out books with diverse characters and settings. We want to ensure that students are able to choose books that reflect their lives and experiences—and help them to better understand other situations too.
We also have careers information for those interested in planning their futures and making their option choices and next steps after secondary school.
myON
myON by Renaissance is a student-centred, personalised literacy platform which the Telford Langley School buys into, that offers every student unlimited access to an enhanced digital library. Combined with a suite of literacy and homework tools, as well as working in harmony with Star Reading and Accelerated Reader our pupils are set projects and homework assignments to complete as well as reading for pleasure.
The link for myON can be found here: www.myon.co.uk

Recommended books
for ages 8-12
Double Click To Change The Link

Recommended books
for ages 13+
Double Click To Change The Link
Improve your own reading skills
Research from the National Literacy Trust shows 1 in 6 (16.4% / 7.1 million people) adults in England have very poor literacy skills. Adults with poor literacy skills will struggle to support their child's learning. Adults can help improve their own reading skills by reading with their children.
There are a few places where you can get help to improve your own reading and literacy skills
Improve you reading skills. Advice and support in Telford is provided by Read Easy
Visit the Gov.uk site for improving your English skills, or call the National Careers Service helpline on 0800 100 900
If you are employed and have access to a union, your union learning representative will be able to provide confidential advice. Information is on the Union Learn website.
The Reading Agency provides a number of free resources to help improve adult reading skills
Learn Direct provides online courses and a network of learning centres. Call 0800 101 901 for advice and information on their adult literacy course.
You could also contact a local adult education college directly, for information on courses, or your local library, which can also provide support such as appropriate reading materials and reading groups.
If English isn't your main language, there are courses that can help you improve your English. These courses are called ESOL or English for Speakers of other Languages. Improving your English will make it easier to: talk to doctors and teachers and understand the laws and customs of the UK. You can find information on ESOL courses in Telford on the Learn Telford website.

Government advice on improving English skills
Double Click To Change The Link

Double Click To Change The Link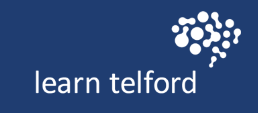 Double Click To Change The Link