On behalf of the Directors, Staff and Students I would like to welcome you to The Telford Langley School. We are a school in the heart of its community and are committed to 'Ensuring Excellence' in everything we do. It is my privilege to lead The Telford Langley School.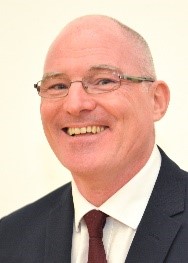 Mr Steve Carter
BEd (Hons) NPQH
Headteacher
Here at the school, we firmly believe that all students should feel safe, happy and cared for in an environment that is well disciplined allowing students to be successful and enjoy their learning. Our ethos is that every student should be effectively challenged and supported in order to maximise their academic success and make the best progress possible. We are committed to ensuring that our students benefit from a challenging and appropriate curriculum partnered with high quality teaching in a calm, well-ordered learning environment. We are very proud of our polite, helpful, well-mannered students and we aim to give them the best possible platform to secure a bright future.
The school values the development of well-rounded individuals with sound moral values. Students are encouraged to be respectful and tolerant and relationships with others are a strong foundation of this school. We encourage students to 'let their light shine' by developing their talents through an extensive programme of leadership and extracurricular opportunities. Fundamental to our philosophy is a commitment to raise the aspirations of young people whilst equipping them with the knowledge, skills and qualities to help them achieve more than they ever dreamed possible.
Mr Steven Carter. BEd (Hons) NPQH
Headteacher